Go to WP Admin >> Team Members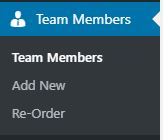 Team Members : Click this to list the members.
Add New : As the name implies, click it to add new member.
Re-Order : It is a window where you can the arrange the sort order of the entries.
---
Editing Team Member's info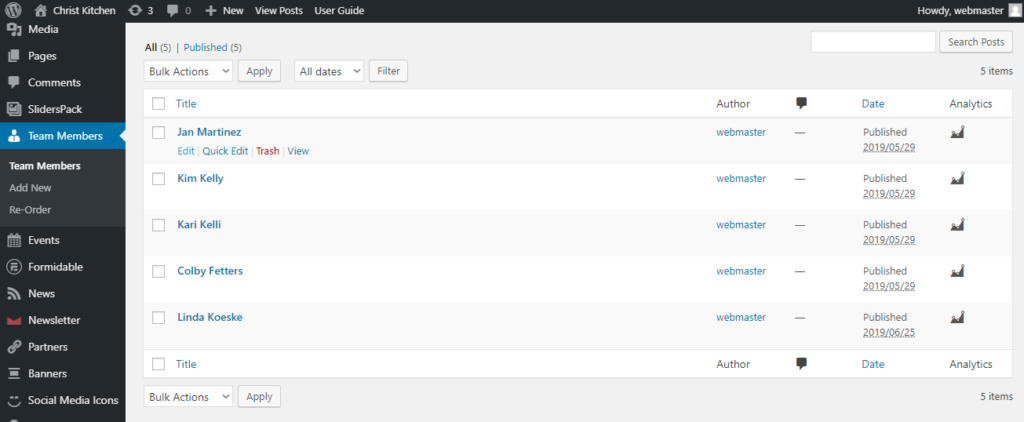 Edit : Edit the specific entry
Quick Edit : Quick edit mode for the specific entry
Trash : Put the specific entry to Trash
View : View / front-end
---
Sorting the Team Members

Simply hover, drag, and drop to edit the sort order.
---
Team Member post type fields
Team-members